Welcome to Mio AuSable Schools!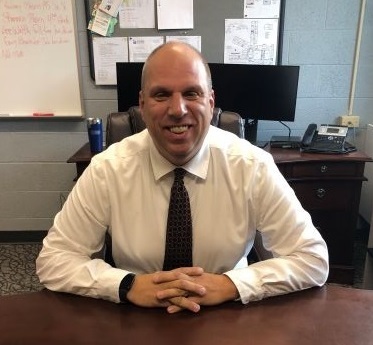 As a new Thunderbolt I'm looking forward to the upcoming school year.
There is much to learn about our school district. What the vision statement means to individuals in the community for example.
It's exciting to discover the commitment and support people have for our students and school. Those in the Mio community are strongly vested and want us to prepare our students well for the challenges of the future. In addition to this, it is apparent that staff are EXCEPTIONAL – and they are "all in" to meeting the individual learning needs of every student.
I've discussed what our new school year will look like with classroom teachers, principals, office secretaries, custodians, our tech team, food service and transportation staff. As we ready for the new school year I look forward to being the loudest "cheerleader" for our school district including those who work to make it a special place each day - our staff and students.
This year our theme will be GETTING BACK TO BASICS. It has been a difficult couple of years for everyone. It's time for all of us to connect back to what drives us to do our daily work and to each other. It's an exciting time to be a Thunderbolt!
- Marvin O. Taylor, Superintendent